I had this guy in my mind for awhile when I was coming up with faster paintings I could turn into postcards for conventions. While cleaning out my storage room I found all the broken frames that didn't make some convention trips. Instead of chucking them I just took the backs off and decided to gesso them up for canvases. I always feel more comfortable painting on canvas/board/whatever when it is second hand or a bit beat up. Loses a bit in the presentation market but something about my brain feels more complete by the time the painting is done for some reason. Reduce, reuse, recycle?
The great thing about these frame backings is that they already have hangers on them.
here's the tonal thumbnail sketch to boot.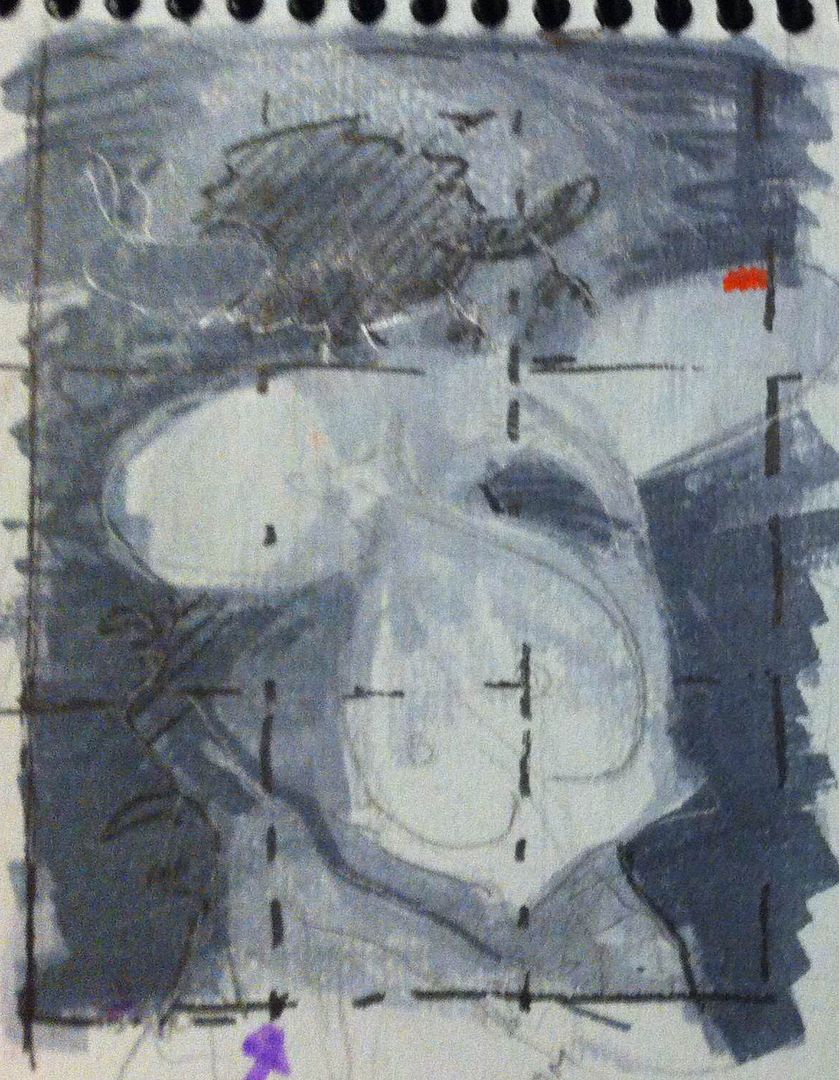 On a super braggadocious note, here is my set up from Edmonton a few weeks ago. I had a few cages, some cardboard, and half a roll of electrical tape...